Integrative Pain Relief is a VA Approved Outpatient Acupuncture Center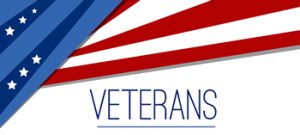 Acupuncture is well documented in the treatment of PTSD and chronic pain. Acupuncture is a safe, effective and drug free therapy. Regular acupuncture treatments and provide equal to superior results in resolving symptoms of PTSD and pain, with none of the side effects. Acupuncture helps the body to heal itself!
Check with your local VA doctor about treating your chronic pain and PTSD with Acupuncture. The Acupuncture treatments benefits are fully covered by the VA!